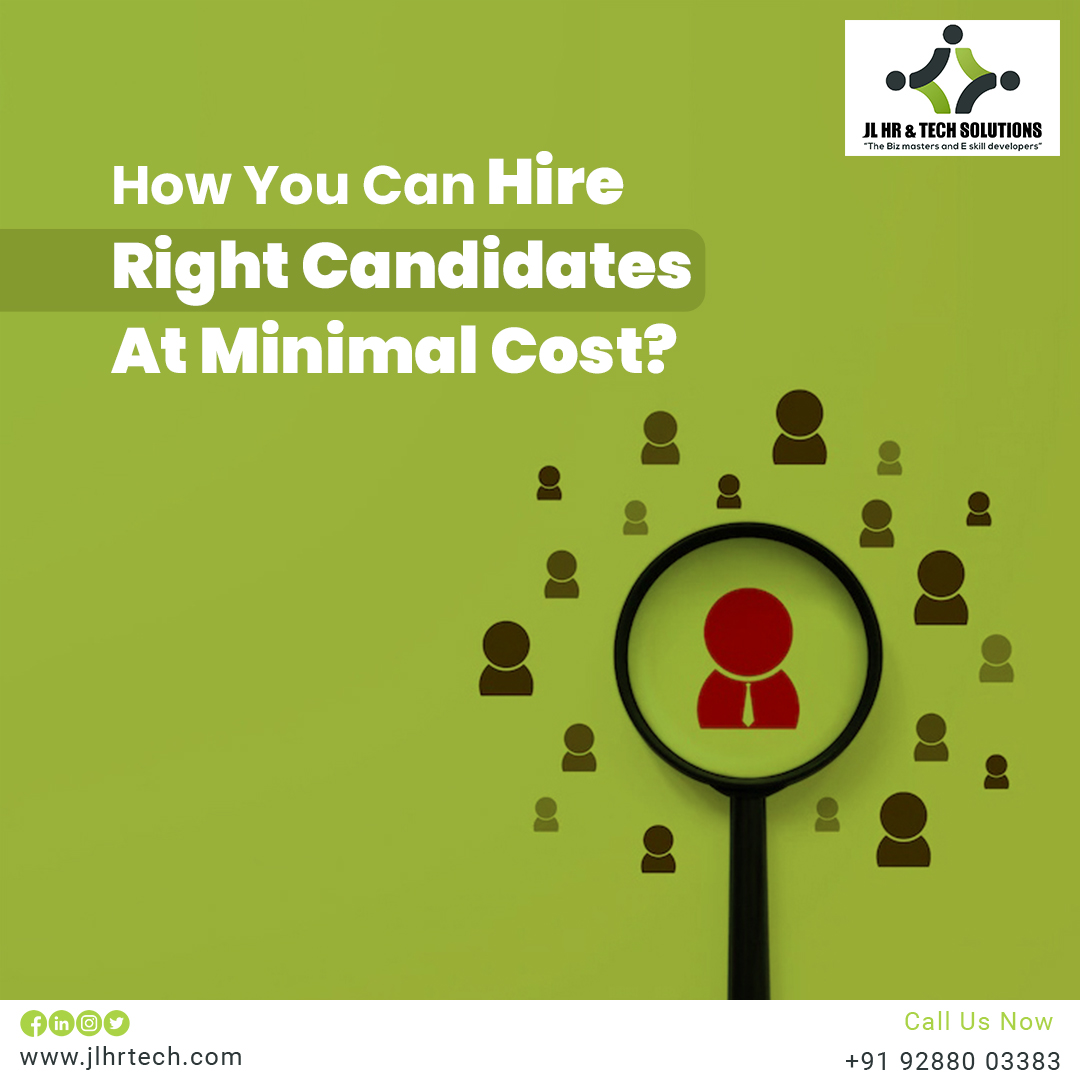 If you own a small firm or a startup, you're probably well aware of how challenging it is to attract top talent. After all, you're competing against not only other businesses in similar positions, but also larger, more established businesses with vast resources.
Fortunately, there are a number of low-cost strategies you can use to increase the efficiency of your recruitment efforts.
Be Active on Social Media
Social media sites are more than just places to connect with friends and family. They are also beneficial in the development of professional ties. Take the effort to keep your LinkedIn, Twitter, and other social media profiles up to date with company information, images, and job openings. You can bet that potential employees will Google your company before applying, so it's worth putting your best foot forward online. Encourage your staff to submit good comments about their experiences on social media, which is a low-cost, honest approach of promoting your company.
Also, make sure your social media profiles link to your company's job postings. Treat your recruiting efforts as if they were a kind of marketing, and optimise your sales funnel to boost conversions. You might want to consider starting a blog, which is often a customer-focused online feature but could also be used to show people what it's like to work for your company.
Prioritise Candidates Who are Qualified
Rather than posting every available position on hundreds of job boards, concentrate on attracting only a few qualified individuals. This method reduces the amount of time it takes to look through applications and eliminates the application of many unqualified people. Meanwhile, as you won't have to split your time and attention among dozens or hundreds of applications, you'll be able to focus more intently on quality applicants. You should be able to make faster hiring selections with this individualised mentality.
Make Use of the Recruiting Tools
You don't have to do everything by hand in the internet age. Online recruitment tools can assist you in locating promising job candidates who are a suitable fit for your requirements. They include data processing and analytics features that you would not have access to in any other way. Of course, you'll want to weigh in on whatever the programme says, but the reports created by recruitment tools are really useful.
Provide a Comprehensive Benefits Package
In exchange for a well-rounded, balanced work environment, an increasing number of staff, particularly millennials, are willing to lower their salary expectations. Even if you don't pay the top rates, you may make your firm seem engaging and pleasant by giving advantages like flexible hours, rewards cards for business spending, health insurance, and retirement packages. Employee perks that are well-planned can help you save money by allowing you to retain great talent without having to pay excessive salaries.
Conduct Professional Interviews
The outcomes of the interviewing process will have a long-term impact on the composition of your team. It's critical to conduct proper interviews so that you don't waste time onboarding and training individuals who don't work out. When interviewing prospects, make sure your interviewers are adequately trained so they know exactly what to look for and ask.
Create a welcoming environment for job candidates by providing refreshments and plenty of seating. You want to establish a good first impression and persuade visitors that your facility is a nice place to spend their time.
Conclusion
If your recruitment budget is in the four-digit range rather than the five-digit range, you can save money by acting wisely. Use low-cost, high-efficiency methods to recruit and hire personnel without wasting money on unneeded extras. The money you save, as well as the effectiveness of your newly hired team members, will have an impact on your bottom line. For more information visit www.jlhrtech.com